I have come to believe that a great teacher is a great artist and that there are as few as there are any other great artists. Teaching might even be the greatest of the arts since the medium is the human mind and spirit.

John Steinbeck
You might like to draw or paint. Others like pottery, quilting, photography or crafts. Whatever artistic pursuits you enjoy, sharing them with your students or children can draw you closer together.
We expect and measure our students' achievement in visual and performing arts and in writing, but are teachers walking the walk? I know I won't be winning any awards for my dance moves, but self-expression belongs to everyone. It's important to concentrate on process and pleasure and be the risk takers we want our students to be. Making art and encouraging student creativity are some of the best ways to prepare them for a society and workplace in constant flux.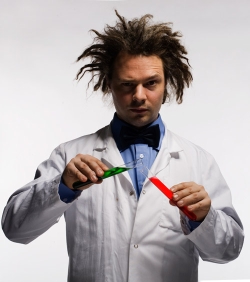 Children have immense natural capacities of innovation, of creative thinking, of alternative ways of seeing. They are deeply personal capacities, and great teaching has always been there to model and to bring them out. But we need now to systematize these across whole systems and not to see them as eccentric capacities which are possessed by a few gifted teachers. Now modeling that is a twenty-first century challenge.  
International innovation consultant, Sir Ken Robinson, calls for a transformation of education. He says the creativity-suppressing school model, developed during the era of industrial revolution, is no longer revolutionary enough. As a teacher-librarian, I try to inform my work with his ground-breaking ideas.
When I started this blog, my idea was to write about creativity and innovation in education. While still passionate about these topics, I am more likely to share book reviews and my own creative process than advice for educators. If you would like to share your stories about your experiences as a student, consider contributing a piece to "I Wish My Teacher Knew." Click here to be taken to this non-fiction book on Wattpad. (You will need to sign up with an email address to fully access Wattpad).