Writing Contest a Digital Dare for Writers Who Love to Pitch Ideas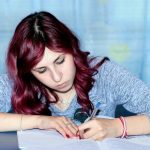 Inspiration Department: This is the easiest writing contest to get you started
Are you a creative fiction writer?
Do you love writing?
Do you want practice pitching ideas?
Are you looking to find new fans online?
Cliffhanger Castle is the first serial anthology of its kind on Wattpad. Imagine a world where every chapter features the style of a different author as he or she gets the protagonist into terrible scrapes and out of dire dangers. It's a suspense roller coaster for the reader, and a creative challenge for the writer.
Prizes for fiction contest: a free book, fame, and digital cheesecake!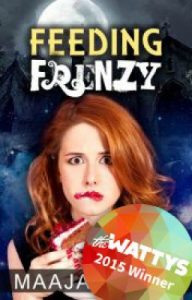 If your story is chosen, you will win a copy of Feeding Frenzy which is being published this fall, plus get your story published in Cliffhanger Castle. Do it for the glory, the experiment, the virtual cheese cake! Yes, I will send you gourmet digital cheesecake if you win. 😉
Pitch your best ideas to get our heroes out of trouble at the start, and into worse trouble by chapter's end. I will choose the best pitch and the lucky winner of the contest will be invited to contribute the next chapter to Cliffhanger Castle.
Pro Tip: Read the previous chapters on Wattpad before pitching your chapter idea. The rest of the contest details are on Wattpad.
I will run the contest for the months of July and August, or until a winning idea is received.The winner will be announced here and on social media.
Happy writing! — Maaja
Do you have writer friends?
Please spread the news of this contest on social media inside and outside Wattpad.
Still there? Don't leave without hearing about the latest, greatest summer anthology on Wattpad! My contribution is a tragic comic fantasy story inspired by a skunk. Click here to visit Sun Kissed Fantasy Anthology on Wattpad