10 Reasons Speculative Fiction Writers Benefit From Conventions
Do you read or write speculative fiction such as fantasy, horror, science fiction, magic realism or slipstream? Consider the benefits of attending a fan convention. I know what you might be thinking. The stereotype of conventions is that they are full of movie fans in Klingon costumes like something out of the Big Bang theory. While conventions like Comic Con are huge tradeshow style events with big budgets and an emphasis on visual media, I prefer the more literary conventions built around books.
My local Canadian favorites are Ad-Astra (Toronto) and Can-Con (Ottawa) but Conventions are even bigger in the United States. Two Cons I can personally recommend for writers are Worldcon and World Fantasy Convention. Here is a handy list of conventions to help you find one in your area.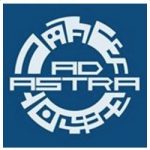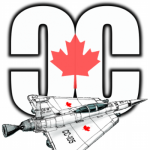 What can I expect at my first convention?
Most conventions will include workshops, panel discussions about genre fiction, movies, TV shows, and related issues such as science, diversity in publishing, modes of combat or history. There may be a costume parade, fight demos or a dance, and there are usually parties, a vendor's room, special screenings of films, book launches, author readings, autograph sessions, and other special events. With a packed schedule, the hardest part can be deciding between conflicting options. Those interested in meeting publishers and authors are well advised to skip evening panel discussions and try parties or the bar.
Top 10 Reasons Writers Should Attend a Convention
Don't let fear of storm troopers make you miss out on a great thing. There are so many benefits to attending conventions, of which the friendliness of the volunteer community is one of the most important. Here are some others.
Indulge your inner fanboy/ fangirl
Many people attend literary events to hear writers read and then line up for autographs and a chance to spend a moment with a favorite author. At a convention, in addition to these activities, the same authors will typically attend parties and book launches where you can chat with them casually.
Fandom provides unique pleasures on its own, with some fans expressing their creativity by writing and performing songs, creating art, and writing fan fiction inspired by the works of their favorite authors. Some writers even got their start this way, creating fan fiction as they learned their craft, before branching out with original characters.
Speak in Public to a supportive audience
As a lightly published author, it isn't easy to get speaking gigs, but reading to an audience and learning how to keep their attention will improve your work. The first thing to remember about conventions is that unlike large literary festivals, they are run by volunteers. When you sign up you become a member of the organization. While registering online, you will be asked if you wish to volunteer. Say yes.
Conference organizers typically follow up with an email asking how you would like to help. I suggest signing up to speak on panel discussions, readings (if you are published) or even pitching your own events. In this way I was able to organize a writing game at Toronto's SFContario, got a chance to do a videotaped reading at Can-Con, and was invited to speak on panels as a teacher-librarian, a NaNoWriMo participant, and as a fan of all things Sherlock Holmes. I also pitched and moderated a panel about serial fiction on Wattpad. Find authors who are attending the convention to be your co-panelists to increase your chances of success.
Cross-pollinate your imagination
You may think you are a literary writer or a horror writer or a fantasy writer, but chances are you read widely outside your genre. And if you don't, start now to expand your writer's skillset. Listening to readings by authors outside your usual area can inspire cross-genre concepts and introduce you to new favorite writers. Guests of honour and panelists at conventions come for the love of it and to meet their fans. Why not get to know some of the most approachable and enthusiastic authors in a new genre? At the very least you can learn what each genre does best and incorporate it into your own work. I recommend SF for inspiring intellectual curiosity and a sense of wonder. Suspense and horror create visceral chills in readers. Fantasy is wonderful for world building, monsters, and creative whimsy.
Attend parties!
This is the most fun reason of all. What would you say to meeting a room full of passionate readers and writers? Conventions host book launch parties, publisher parties, and all flavour parties. Doctor Who themed tea parties are a hit in the afternoon but nighttime fêtes are where the action is. If you're the shy writer type, as many of us are, don't worry; you already share common interests with most people in the room. You might have to attend a hundred ordinary social events to meet this many avid readers and established and aspiring writers. Come bask in playful and creative conversations.
See Art and Fashion in new ways
I'll fess up. I'm bored of old school fantasy book covers. You know the ones. Unicorns, dragons, medieval castles. It's not my thing anymore. Now I prefer the sexy SF covers with weird aliens and half-naked women – Kidding! At cons you will still find these art tropes plus new twists on fantastic themes in the form of graphic novels, acrylic paintings, digital art, crafts, jewelry, and post cards. If you are thinking of self-publishing, you might even meet your future cover artist.
Conventions often hold fashion shows in the evening where fans display the costumes they have made based on anime, film, TV, and novel characters. The shows usually include some humour and drama as well as prizes for the best. Watching the fashion show is amusing in itself but it can also get the creative juices flowing. Watch as models in self-made costumes strut across the stage to tell you their stories.
Spend money for good causes
Many conventions run a fundraiser for local charities by means of various activities. Have fun and feel good whether it be at a tea party fundraiser, auction, or a beef cake/ cheese cake photo shoot.
Conventions also feature a dealer room where you can "support the cause" of keeping your bookshelf current and your treasure trunk loaded. Expect to find any combination of jewelry, puppets, costumes, toys, t-shirts, corsets, steam punk accessories, games, and especially books. Support your reading habit. Tell your family it's educational.
Meet the experts "dropping science"
Not all conventions have a hard science track but I have attended conventions where tenured professors and aerospace scientists discussed the feasibility of Mars exploration and affordable delivery options for satellites. After the discussion panelists take questions from the audience. What more could a budding science fiction writer want?
Other cons might feature discussions on environmental themes, life on other planets, or hands-on opportunities like star-gazing with telescopes on the hotel roof. If you are interested in science, why not meet real researchers and experts? If you don't get all your questions answered during the discussion, you can always meet up and chat later at parties and book launches.
Improve your writing skills
Conventional writers' conferences offer broader, less genre-focussed workshops that may not help you write that high fantasy novel or awesome science fiction story collection you are working on. For future professionals, conventions offer genre specialized discussions with working writers. Name writers sometimes offer instruction unavailable elsewhere for any price. Your favorite author likely doesn't run workshops for wannabe writers, but at a convention they may "do it for the fans." Don't miss out.
Invent your own panel discussion
You never know which of your ideas will dazzle the organizers. Don't be afraid to use your unique expertise in your pitch. They are often looking for new angles. For World Con Montreal, Julie Czerneda kindly invited me to use my teaching experience to create and present science fiction related curriculum resources for educators. It was the first time I presented anything at a convention.
One way to convince organizers they need you is to think of a unique panel theme and offer to moderate. The moderator of a panel prepares a short introduction to the topic, introduces the speakers (generally published authors), and ensures the discussion runs smoothly. For many writers, meeting other panelists is a convention highlight.
Join the "Con Runners"
But let's say you've signed up for a convention and the organizers turned down your offer to help as a panelist or reader. Volunteering to help at the information desk, with food preparation, registration, security or similar tasks is a good way to meet people. When you offer to help out the following year, you can bet the organizers will remember your name with gratitude. If you are a talented organizer, you may find volunteering with the con running team is the most fulfilling activity of all.
An experience worth repeating
Maaja Wentz has spoken on panels, run a writing contest, and read her fiction and poetry at conventions such as: Can-Con (Ottawa), SFContario and Ad Astra (both in Toronto), and World Con (Montreal in 2009).