Writers: Experiment with 1, 2, 4, 6, and Increase Productivity
This article is inspired by Scott Meyer's blog post about writing success for screenwriters. In it he advocates "1, 2, 7, 14," as a structure for becoming a more productive writer. Under his plan you would read one screenplay per week, watch two movies per week, write seven pages per week, and work fourteen hours per week preparing story ideas for new projects. The payoff is that in a year's time you would have read fifty-two screenplays, viewed 104 movies, and written two feature-length screenplays.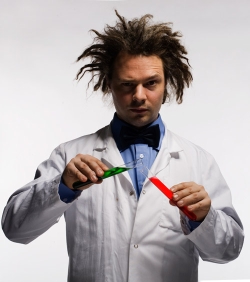 How do you measure writing success. Publication may be difficult but there are many ways to measure progress in writing craft. Here's my twist on Meyer's productivity experiment for fiction writers: 1, 2, 4, 6. Make it a routine to:
1: Read one novel or collection of short stories per week
If you are spending less time reading than fooling around on social media and watching TV, writing might not be your calling. Reading a book per week should be the easiest item on the list.
2: Read an average of two book reviews or writing craft articles per week
Scan book reviews to inspire future reading and keep up with the zeitgeist, and study craft articles to explore new techniques and forms you haven't tried. Personally, I find reading writing craft books addictive. The challenge is to prevent writing advice from becoming a distraction in itself. Publishing trade magazines and websites provide marketing information and inspiration in article-sized bites.
4: Write four pages per day (1200 words)
Many authors average from 1500 to 5000 words per day, although figures vary wildly. That means it should be easy to write an average of 1200 words a day, even taking off two days a week. If this goal is too high to meet regularly, set your goal at two pages. An easier goal that can be made consistently helps build a steady writing habit. Binge writing has its rewards but can't compete with a steady, regular writing habit for productivity.
6: Edit six pages per day (1800 words)
Many writers are perfectionists with drawer novels, abandoned short stories, and ideas for articles and editorial pieces they never get around to revising. By giving yourself an editing quota, you will be forced to look at your best abandoned pieces and decide what to revise and send out.
That sounded very authoritative, didn't it? But my writing buddies will recognize this as advice directed squarely at myself. I have a filing cabinet stuffed with abandoned stories, and there are at least five drawer novels with my name on them. Are any of them salvageable? Perhaps. My skills have improved over the years. If I can force myself to look at abandoned pieces, instead of always chasing the next new idea, maybe some of those discarded premises will prove worth developing …
The Payoff: Writing Success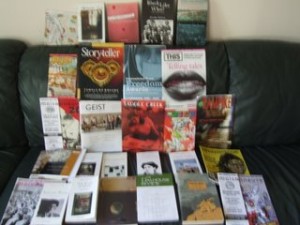 If you follow this system, at the end of the year you will have:
read fifty-two novels
read a combination of 104 book reviews and writing craft articles
written 1460 pages (438 000 words) of rough draft – a number which could represent 3-7 novels, 88-400 short stories, or 10 novellas, or some combination thereof
you will have edited those pages and made them ready for submission to editors
Will anybody run this creative experiment? I hope so. When I am writing well, the routine is to get up at 5:00 a.m., shower and dress, then write while I eat breakfast until 7:30 when I leave for work. Maintaining that pace, I have written a novel in a month more than once. Naturally, not everything written so quickly is going to be good, unless you put the time into thoroughly developing the ideas, plot, themes, characters and setting first.
A large part of Scott Meyer's proposition is weekly idea development. For me, when an idea takes hold, I don't need to schedule thinking about it. Researching, developing characters and setting, and then planning story beats are things I prefer to do in big blocks of time. All other writing comes to a stop as I mull over ideas, think about plot points, and anticipate creating dramatic scenes. I can't imagine making the conceptualization stage into something methodical that could be divided into bite-sized chunks, but Myers asserts working on multiple projects simultaneously is necessary for working screenwriters.
If you are a screenwriter, or you are interested in reading the original article, find Scott Meyer's brilliant advice here, on the Go into the Story blog.
Happy reading and here's to your writing success….
Exclusive Report for Loon Lake Readers
The latest edition of the Loon Lake Reading Club newsletter is out. Access is for members only. This time content includes personal perspectives on travelling in Peru, photos, a recipe for Valentine's Day, Feeding Frenzy novel updates and more. Don't miss out. Sign up below….