Bookapalooza Book Fair
It's been a week since this Durham book fair. Standing behind my table all day, my only regret is missing some of the readings. The organizers at WCDR encouraged us to take time before doors to the Bookapalooza book fair opened to the public so we could visit other vendors. I also took time out during the day to buy autographed books by WCDR members, and to join the Toronto branch of Sisters in Crime. I felt like it was a successful day, despite my having nothing for sale.
 Giving Away Free Books is Part of the Fun.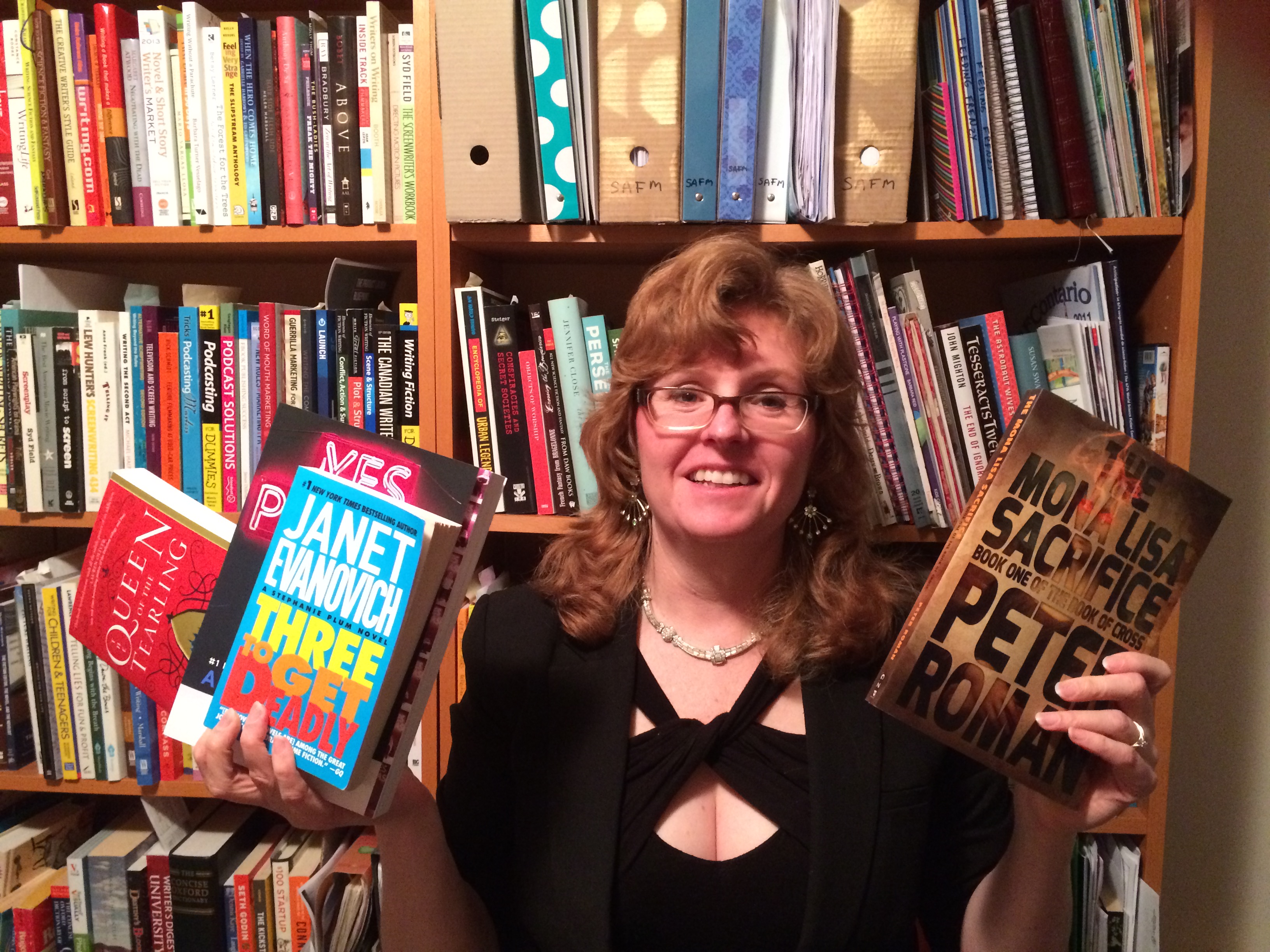 Many people visited the Feeding Frenzy booth and turned the spinning wheel to win free paperbacks, or free ebooks of Feeding Frenzy to be delivered once it is released. The wheel drew a lot of interest, as did the treasure hunt card implemented by Heather O'Conner. To fill the card and be eligible to win a basket of books, visitors had to visit booths, collecting signatures from the vendors. If I return next year to sell Feeding Frenzy in paperback, I'll be sure to run another spinning wheel game because people really seemed to enjoy it. Better yet, I can only hope to be placed next to Heather again. Her upbeat manner made for a fun day.
Giving Away Free Books at the Book Fair
I'm not going to release the names of winners without their permission but here are some stats from my spinning wheel experiment:
15 people specifically signed up for the Loon Lake Readers' Club
22 in total gave their email addresses (some in order to receive their free ebook without checking either yes or no in the Readers' Club opt-in box.)
11 people won the ebook version of Feeding Frenzy
Mostly women stopped at my booth and only women spun the wheel, which fits perfectly with the majority of my readers on Wattpad
Everyone who didn't win a prize was given a 'quick access card,' with a Q-code and a short URL for the free, Wattpad version of Feeding Frenzy
Reading at the Bookapalooza Book Fair
In addition to the booth, I was also granted a space during the readings. This was an interesting opportunity by itself as reading to a live audience is a great way to see if your chapter is working. An interested audience is a still audience and I am happy to report that listeners seemed very attentive during my chapter. One of my friends, David Talon, turned up to hear the readings, sporting a fabulous 'Movember' moustache. What a lovely surprise!