Short Author Bio for Maaja Wentz
Maaja Wentz is an award-winning writer from Toronto, Canada. She writes chilling thrillers about dark family secrets, and quirky speculative fiction. She is a teacher-librarian who participates in panel discussions, readings, and book-oriented Science Fiction and Fantasy conventions. Maaja is a host of the WCDR's reading series, Words of the Season.
Awards & Published Works by Maaja Wentz
"You," won a short story prize in the national Norma Epstein Foundation competition for Creative Writing, University of Toronto
"When Johnny Mars Turns Five," was a finalist in the Science Fiction Poetry Association contest. It appears in

Grievous Angel

.
"Fallow God" appears in EDGE's 

Urban Green Man Anthology

"Wild Caving" appears in the WCDR

Amprosia

anthology. It was a finalist in the related short story competition, which offered a $1000.00 top prize
"How Merilla Got Her Groove Back," was a finalist and appeared in the WCDR

Phoenix

anthology.
Maaja's second ever slam piece, "Flimflam," won the 2016 WCDR poetry slam competition.
"Gift Fruit," appears in

Panorama: The Journal of Intelligent Travel

"Machine Language," finished top twelve in the international Friends of the Merril short story contest.
Wattpad Serial YA thrillers: Feeding Frenzy and Girl Cyborg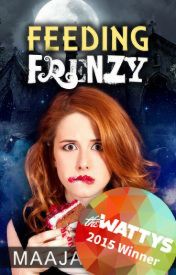 Feeding Frenzy is a supernatural thriller which explores our obsession with food. Sweet but chubby Tonya isn't privy to her town's darkest secrets, but when campus is overrun by a deadly obesity epidemic, only she can resist a hidden mind-controlling entity. Can Tonya uncover the mystery of its power before it's too late?
It's a witch's brew of intrigue with a dollop of comedy, a teaspoon of romance, and a pinch of horror.
Feeding Frenzy Wins a Watty Award
HQ Love Watty award. (Given to the stories most read and recommended by Wattpad staff)
Selected as a "Featured Story" by Wattpad
# 11 in Mystery/ Thriller
Girl Cyborg: YA Science Fiction with a Strong, Realistic Heroine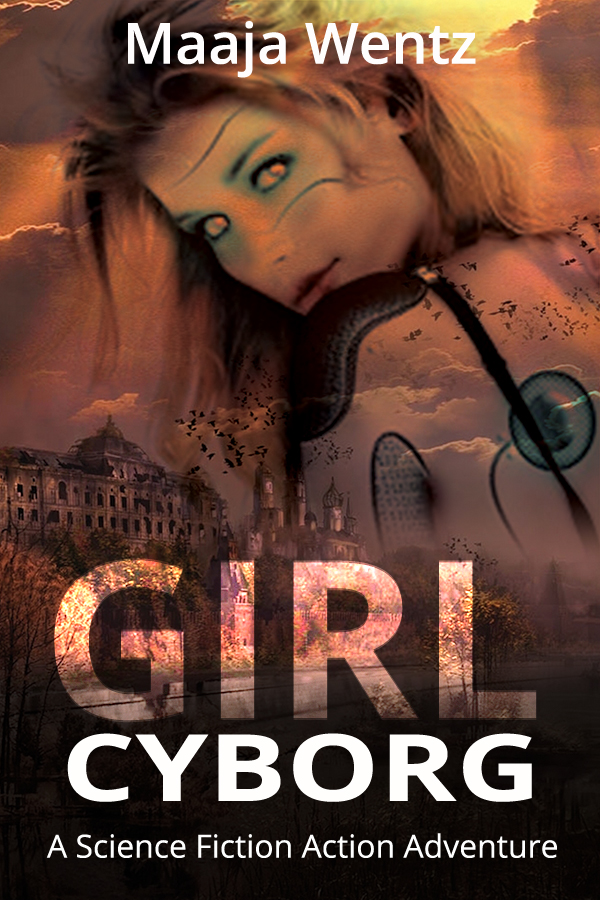 Cyborgs aren't made to last…
During the war she was a hero. Eighteen-year-old Bess is a proud graduate of the Academy, a search-and-rescue specialist that the government now wants to search-and-destroy. Created to pull survivors from bombed buildings, her superhuman strength, sight, and hearing make her a high-value target. The military wants to contain her. Organized crime want to enslave her. She never asked to be rescued.
To escape detection, she must go dark, cut off from the signal that tells her body to heal. If the bounty hunters don't get her, cellular degeneration will. Out of options and out of time, she teams up with a young rebel who rekindles her humanity. While searching for the mysterious doctor who can restore her body, she discovers conspiracy deep in the heart of the Academy she loves. Innocent children are being exploited.
Will she have time to save them and herself?
Student Drama
As a teacher, Maaja has written and produced four plays with students, as well as a movie, The Fiendish Plot of Doctor Cyclone
. To thank her students for their hard work, the script was published as an ebook and offered to them as a free gift. The screenplay is published on Amazon.ca, Amazon.com, and other platforms. 
Can a handful of kids defeat a cyborg army — and their parents? When parents on a Moon base start acting strangely, it's up to their kids to unravel the mystery and battle a mad scientist with a heart of titanium.
Community Drama
The Alumnae Theatre in Toronto produced Maaja's short play, "Midnight Fran-Pire" for Nuit Blanche. The "Alum" has also presented other shorts by Maaja as staged readings.
Maaja directed Flora Danziger's drama about Apartheid in South Africa, "Eulalie and the Great March," for Alumnae Theatre's New Ideas Festival.
Maaja Wentz Author Pics
Journalists, bloggers, and book reviewers, please feel free to use these pictures with your articles. For more information or to arrange a face-to-face meeting, please contact me via email: maaja (at) maajawentz (dot) com…