Visit Bookaplaooza Book Fair & Readings:
Saturday Nov. 21, 2015 from 10:00 a.m. to 4:00 p.m. at Durham College,  Centre for Food/ Bistro 67, 1604 Champlain Ave., Whitby.
This weekend I will be at Bookapalooza in order to test the waters with my upcoming book, Feeding Frenzy. This will be my first visit to this Durham book fair which promises to be an exciting venue to hear author's speak, buy books in time for holiday gift giving, and to meet interested readers.
My booth will feature free book giveaways that have something to do with Feeding Frenzy. That means many Jane Evanavitch novels, as I am a fan of her thriller-style pacing and humour. There will be fantasy novels with magic and also books with humour. People who visit my booth will be invited to join my mailing list and win a prize. Everyone who spins the wheel will receive either one of the books on display, or a copy of my upcoming ebook, or a quick access card to read the original version of the novel on Wattpad.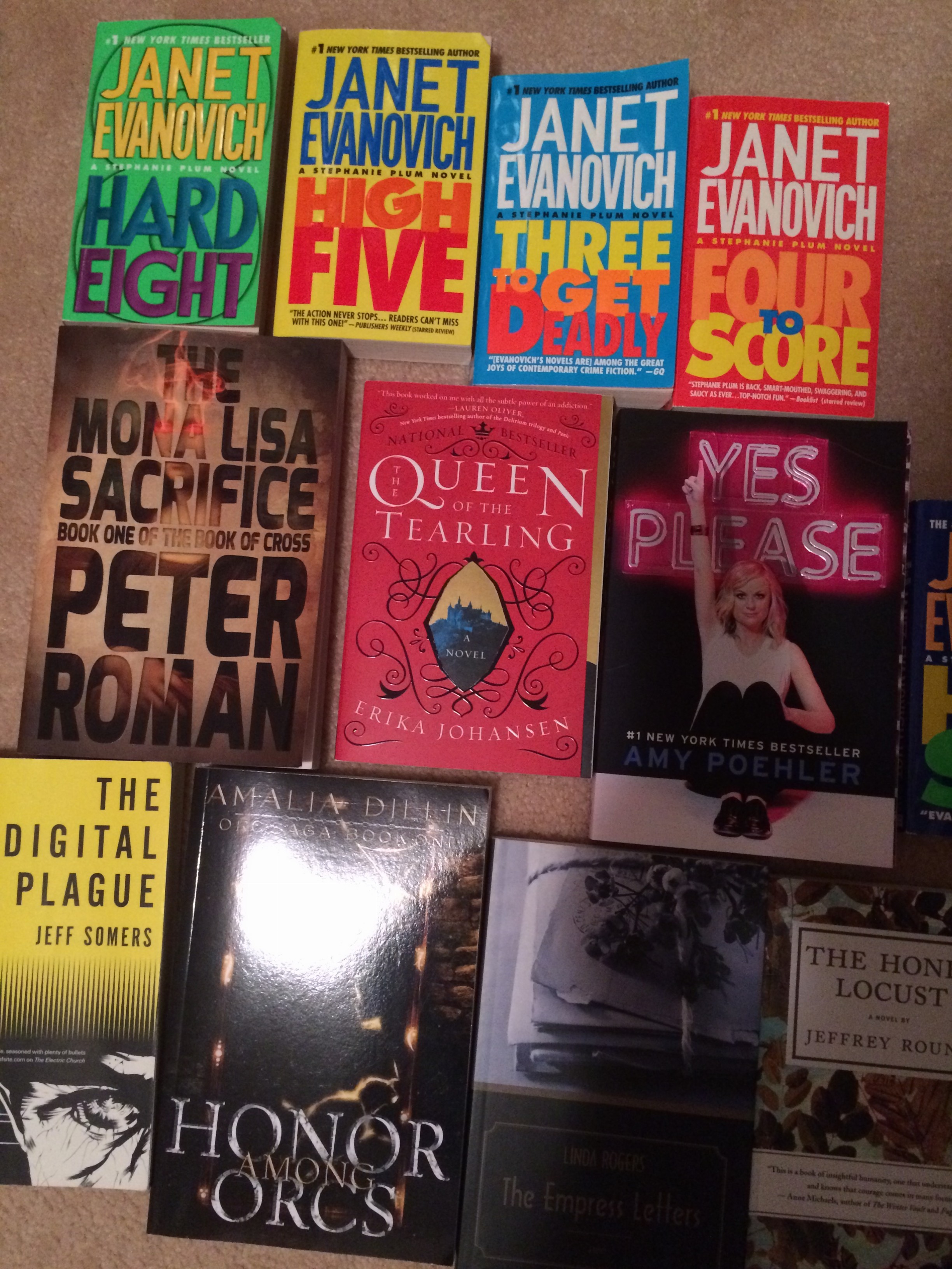 If you are in the area, you might like to check it out. I will also be doing a brief reading from the novel as part of a larger reading by the various exhibitors. This is a great way for people to get a foretaste of the books on display. Hope to see you there!